The Ocean Race (formerly known as Volvo Ocean Race) is a yacht race around the world, held every three or four years since 1973. We helped them tell a story about perhaps one of the most brutal places on Earth—the Southern Ocean, as well as about the brave women and men who take on the toughest race on the planet.
When:

2019



Disciplines:

Content Strategy
Brand
Interactive
Motion Graphics
Illustration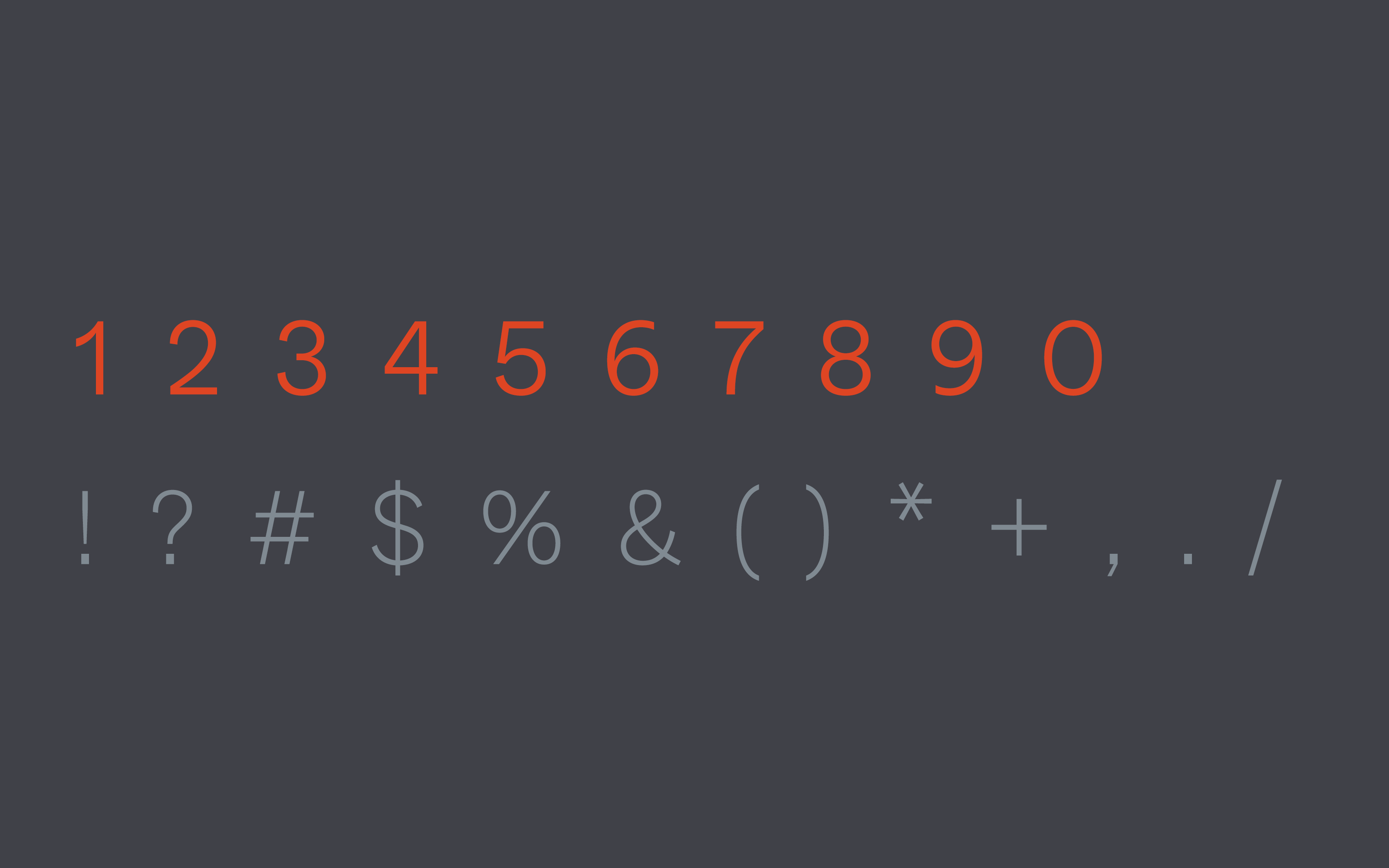 To add a bit of nautical spice to the site and create an ownable element we doubled every header with a line of morse code translating said header.

Morse code is still used in sailing and is reserved for emergency situations which I'm sure Southern Ocean is a major producer of.

Since we were dealing with massive amounts of content of all kinds, we wanted to make sure the layout is as flexible as it gets without getting in a way of development and maintenance.

We ended up borrowing from the past and building a print-inspired modular grid that did the trick.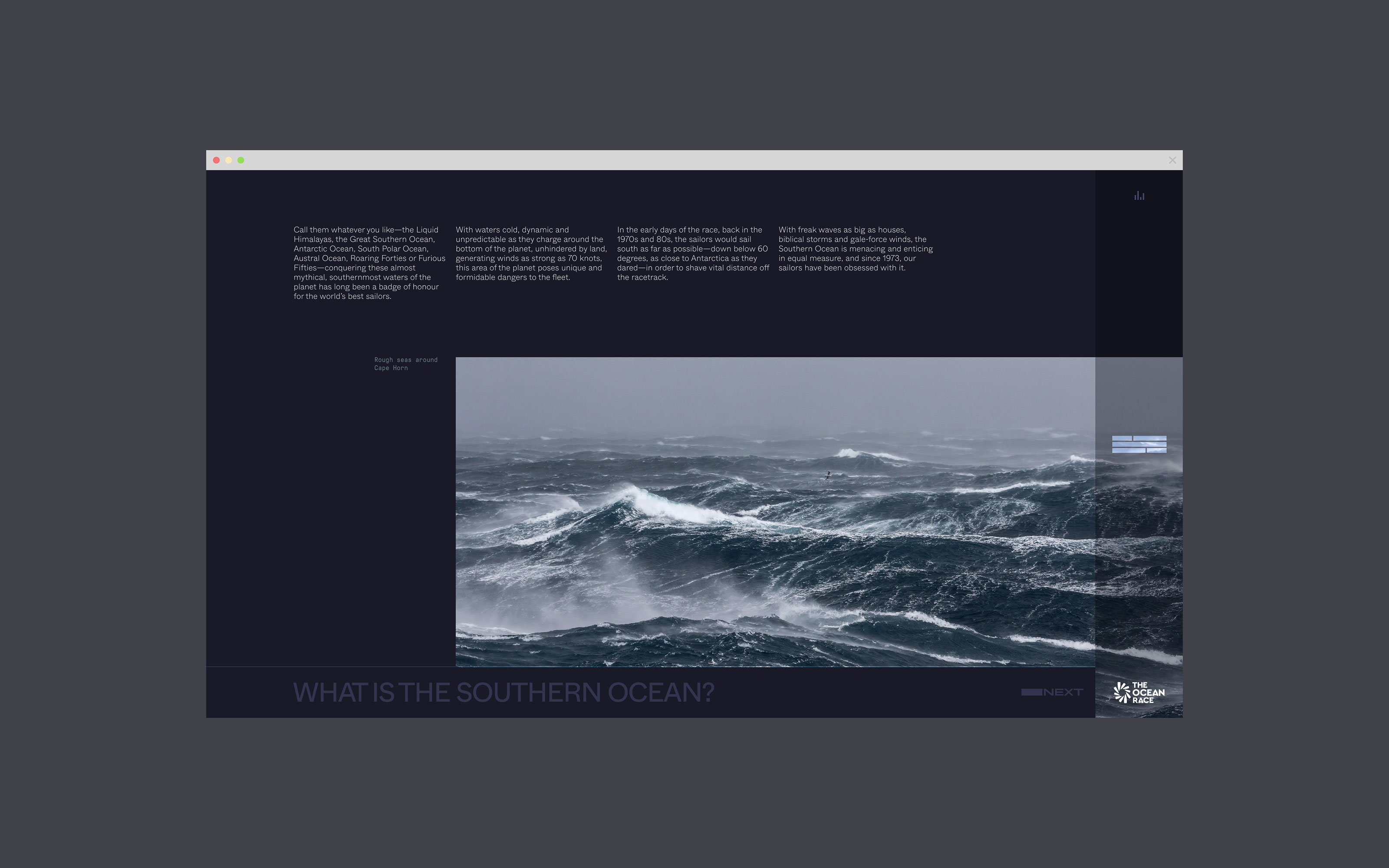 We focused on telling a great story and bringing the viewer on board for the terrifying ride in almost freezing temperatures. To accomplish that we broke the narrative in chapters and shaped it like a diary of key events on a journey from Auckland to Itajai.






Great experience on mobile was one of the main goals for the team and we managed (I hope) to strike good balance between broken up, modular nature of the layout and comfortable pace of content consumption (what a terrible phrase). You get it!